Share
Its been quite some time since the dell inspiron 1525 was introduced in the market. However, i feel its adequate to write a review for this notebook. The arrival of the inspiron notebooks eventually announced an end to the old days of bulky and overweight dell notebooks. The 15.4 inch inspiron 1525 is a successor to the inspiron 1520 notebook and has some exciting features and i guess all of you would be tempted to get this laptop after reading its specifications and features.
Specs : The inspiron 1525 comes with the following specs :
15.4-inch WXGA (1280 x 800) CCFL TrueLife (glossy) screen
2.0GHz Core 2 Duo T5800 processor
3GB DDR2 SDRAM (up to 4GB DDR2 SDRAM available)
250GB 5400 RPM SATA HDD (Also available in 120 and 320 GB )
8x Dual-layer DVD±RW drive
Dell Wireless 1390 802.11g Mini Card
Multiple colors and finishes available
8-in-1 flash memory reader
Ports : 4 USB 2.0 , HDMI, VGA, IEEE 1394a, RJ11, RJ45, 2 headphone, 1 microphone, 1 ExpressCard 54mm slot, 3 mini-card slots, consumer IR, S-Video
Integrated 2.0 megapixel webcam available
Windows Vista Home Premium
Dimensions: 1.00" - 1.48" (height) x 14.05" (width) x 10.08" (depth)
Weight: 5.9lbs with 6-cell battery
Build and Design: When the inspiron 1520 was released, dell was again criticised for yet another bulky and not so attractive laptop. Dell took up the challenge and came up with the inspiron 1525 which is in fact 25% smaller, 30% slimmer and almost half a pound lighter than the inspiron 1520. Its available in 8 different colours so you can choose your favourite color and in addition to that 1525 offers four new patterns as well.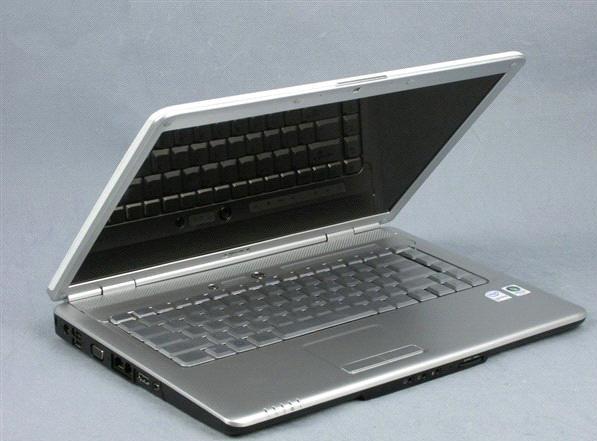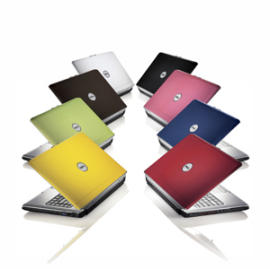 Screen : The Inspiron 1525 is available with a matte finish 15.4" Widescreen XGA (1280 x 800), a 15.4" Widescreen XGA (1280 x 800) with TruleLife (glossy finish), or a 15.4" "high resolution" (1440 x 900) glossy widescreen display. To summarize, the overwhelming majority of "average" notebook users will think the WXGA resolution looks really amazing and stunning.
Keyboard, Touchpad and Media Controls : The keyboard on the Inspiron 1525 is fairly similar to the 1520. The keyboard is firm with virtually no flex and the keys have excellent travel and cushion.
The touchpad surface utilizes the new design that is integrated with the palm rest surface. The touchpad is responsive, has dedicated scroll areas and the textured feel is good.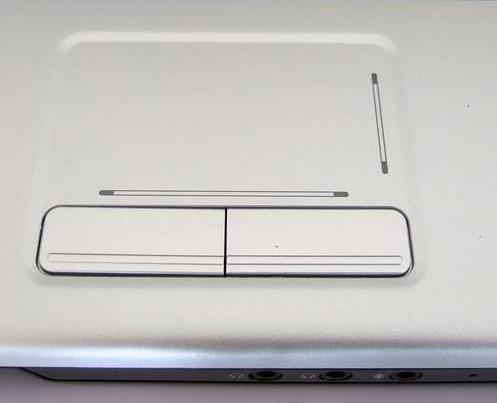 Another nice feature of this notebook is the media buttons with blue LEDs at the top of the keyboard for media controls. These buttons are touch sensitive and now you wont have to go searching to turn up/down the volume while watching a movie or a video. You can easily do that with the help of these touch screen buttons.
Speakers: The speakers for the 1525 are located at the top of the keyboard area above the media buttons. The speaker quality is "acceptable" for a notebook without a built-in subwoofer.
Battery Life : The Inspiron 1525 has a 6 cell 56 WHr Lithium ion battery which is excellent and is tested to provide 2 hours and 53 minutes with Vista's power management running in "high performance" mode, screen brightness set to maximum and wireless on. So it will easily deliver three and a half hours of battery with wireless off and screen brightness turned a little down.
Conclusion : Overall, the Dell Inspiron 1525 is an excellent budget notebook with good looks and solid performance.