Again technology at its best. I have never seen such thing before. How about taking whole computer in your pocket all the time.  This ball predicts the future of computing. You might have seen many things like this but the unique feature of this ball is that when it is closed, no one can guess that whole computer is hidden inside this ball. When you will open it, you will find a complete set of display screen, virtual keyboard and a mouse.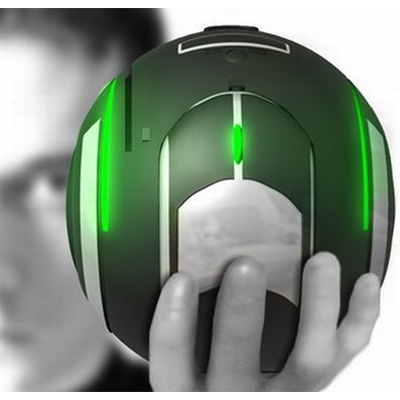 This ball is known as E-Ball and its design is given by Apostol Tnokovski. He was trying to create the smallest PC in the world when he came across this idea.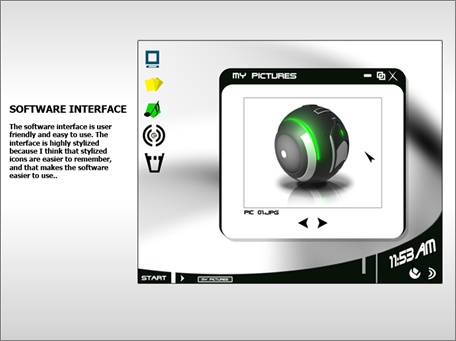 It is shaped like a sphere because in Tnokovski's opinion this is the best shape in nature and it draws everybody's attention.
E-Ball will feature a dual core processor, 250-500GB HDD, 2GB of RAM, integrated graphic card and sound card, 2 x 50W speakers, HD-DVD recorder, wireless optical mouse and laser keyboard, LAN and WLAN card, modem, Web cam and integrated LCD projector.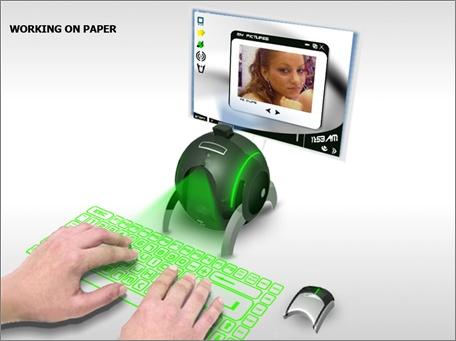 Also, the E-Ball PC supports a paper holder and the paper sheet on the holder could act like a screen where you can watch movies or something. This concept PC will measure 160mm in diameter and it was designed for Microsoft Windows OS, sorry about the others. For the moment there is no word on pricing or when it's going to be available, however, I am sure that everybody would like to see a small spherical PC like this one.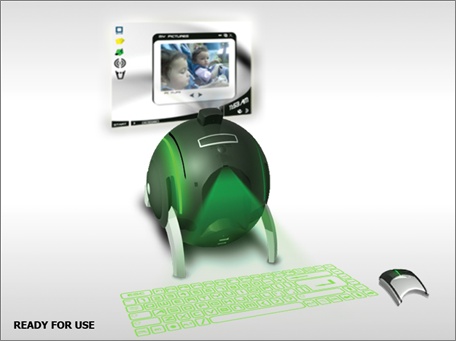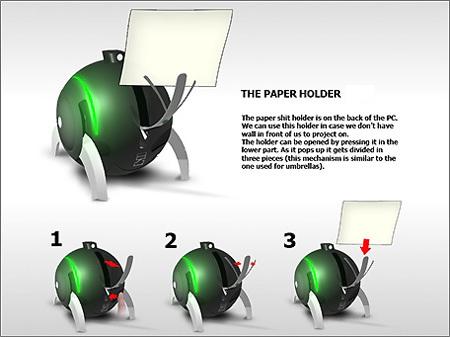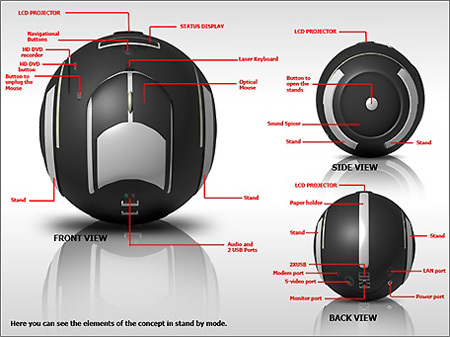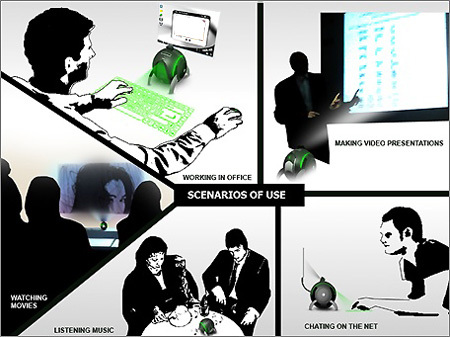 StumbleUpon | Digg | Reddit | Tweet | Facebook | Technorati | Delicious | Ping.fm | Slashdot