Share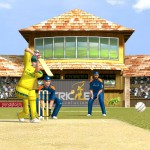 In the current decade we have seen few conventional cricket games but they never really excelled as much as other sports games. The reason was their limited features and unrealistic game play.  Then finally on 30th October 2009  Mindstorm studios released a cricket game named as Cricket Revolution. It is claimed to be quite innovative and different from other games with rich features and realistic gameplay. It has single and multiplayer mode as well as online internet gaming support.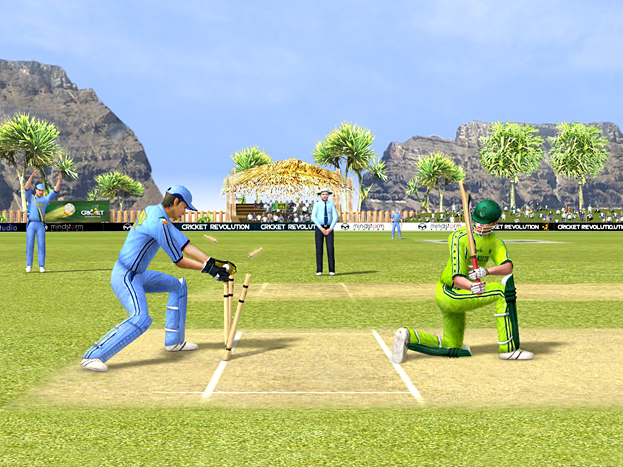 This is the first for Pakistan in 3D gaming industry and before the game was released there was lot of demand of boxed version of the game as well.  Although this game has not created much hype as compared to other cricket games but still this game is lot better than what you think.
Official Trailor:
Lets talk about the Gameplay:
Well most cricket games have been criticized for their unrealistic gameplay but it is not the case with CR because you really can't come on the pitch and start hitting big sixes unrealistically.
There are almost 35 different shots or combos as the game says with 3 special keys push , slog and loft.  In bowling there are some extra special deliveries and different ways of deceiving the batsman.
The artificial intelligence of the game is too good. Your shot selection , your timing and positioning in the crease really matters while batting. Unlike other games when you play across the line of the ball, you can edge the ball to slips or loft it, if your settled meter is empty.
Multi-player games are on the hype these days therefore CR's Multi-player mode will really increase the game's ranking much higher.
Very interesting feature of the game is its online gaming support because playing online is a real fun. You can play play matches as well as ranked matches. Ranked matches are used in ranking the leaderboard of the game.
Graphics of the game are not very good. They need to improve on that. Though their gameplay counters their not so good graphics.
There are three different game modes. Exhibition mode, Revolution Cup and Revolution League.
My Score for the Game:
Game is now available for purchase from Steam. Its worth only 19.99 USD.
Gameplay – 8/10
Sound and Music – 7/10
Online Mode – 8/10
Graphics – 6/10
Customization – 9/10
Overall – 8/10