2010 will surely be an awesome year. It seems to be the year in which we are going to see lot of giant releases from giant organizations. Starting from operating systems like Windows 7 to the real time strategy games like StarCraft II . Therefore next year will bring lot of cool products in the marketplace. Lets see few promising and eagerly awaited releases dated in 2010.
Starting from the big news obviously. Two big releases expected are Windows 7 and later in 2010 , Google chrome OS.
Windows 7 :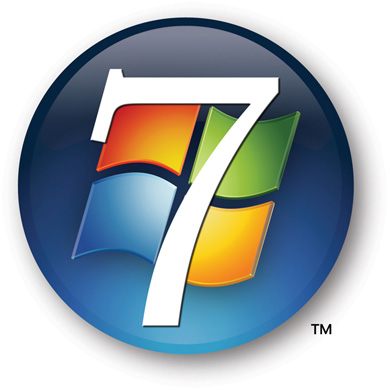 Bill Gates earlier said that the next operating system of the company will be shipped as soon as 2009 and the current release dates of windows 7 seem to justify the owner's statement. The current release date is october 22 2009.
Windows 7 is almost out of  development stages (codename BlackComb). It is expected by the customers that windows 7 will provide lighter and slimmer profile as compared to Vista.
All in all, Windows 7 is shaping up well. It's a far more modest release than Vista was, but it's no worse for that. The new OS introduces a compelling combination of welcome innovations and much-needed polish, and that's exactly what Microsoft needs right now. Vista's foundation was solid, and Windows 7 just makes it better.
said Peter Bright, ArsTechnica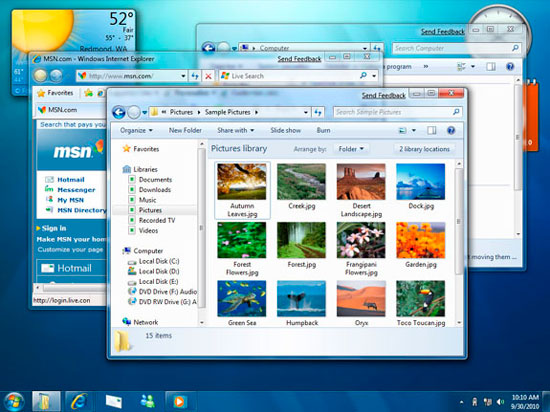 Windows 7 free trial is now available for tech pros at no charge and is limited for 90 days of usage. You can download the free trial of enterprise edition from here as soon as it is available.
Google Chrome OS: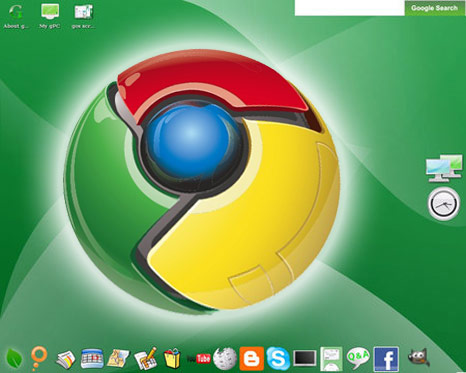 This july google officially announced that they are working on a project named Google chrome OS. Though it is intended to be installed on netbooks but still people are waiting to see when google will open source the code and release it for use.
The main features of Google Chrome OS are speed, security and simplicity and the fact that it will be very lightweight makes me more curious about it. The user interface is minimal and most of the user experience takes place on the web. And according to the Google guys, as they did for the Google Chrome browser, they are going back to the basics and completely redesigning the underlying security architecture of the OS so that users don't have to deal with viruses, malware and security updates.
Here is a nice little video preview of the google chrome OS framework.
Apple Multi-Touch Tablet:
The good news for all the fans of Apple inc is Apple tablet Pc that is going to be released in 2010 and Steve Jobs is quite satisfied with the device. This is a 10 inch , 3G enabled tablet. This device will be probably price between iPhone and an affordable mac notebook of apple and it will come with the OS version similar to current Mac OS X .
Further Reading from Here.
Nokia Maemo Based Tablet and N900 Phone:
The top leading mobile phone company has not given up its fate infront of giants like apple and google but it is working on its own platform called Maemo 5. It prepares for its annual conference and spotlight is on N900 Phone which is Maemo 5 based.
Main features of the phone are its large screen, QWERTY slide out keyboard and proportions bigger than a smartphone. These N series of Nokia will have mobile version of the linux called Maemo.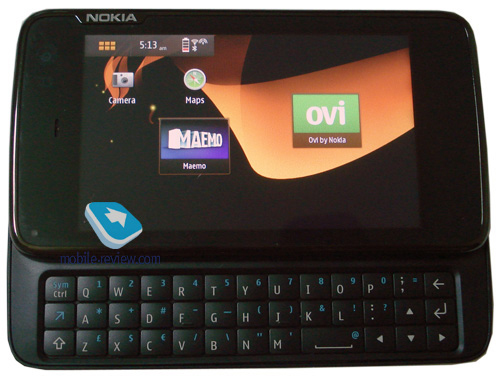 Further Reading from Here.
Intel's Moorestown and New Moblin Linux: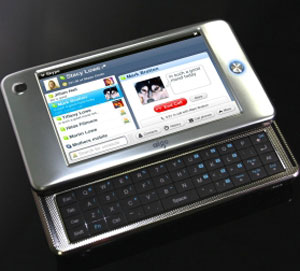 Earlier this year intel gave details about the future launch of its Moorestown chip platform and told the release date as in mid 2010. This launch will also provide new version of moblin which is a linux based OS of intel specially designed for small devices. Interestingly it is 3G technology based and it consumes 10 times less power when idle as compared to other current devices running intel atom. this release might also provide capabilities of HSPA and WiMax technology.
Microsoft Office 2010(codenamed Office 14):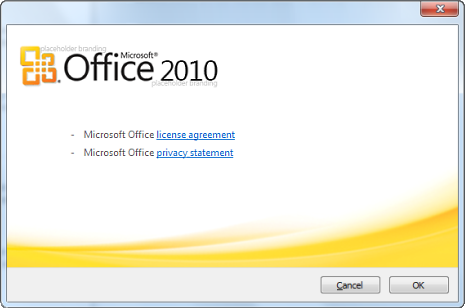 Microsoft office 2010 will be a big release because of its revolutionary features and online support. Office 2010 Web apps will be competing against google Docs which is the current leader in the online version of documentation. It will be interesting to see what features does Web apps provide ( See this article Office Vs Google Docs) . We are sure that the desktop version of the Office will be better and more rich.
Office 2010 will be as to Office 2007 as Windows 7 is to Windows Vista in my point of view.
Further Reading from Here.
Intel Xeon Nehalem-EX Processor:
No doubt Intel Xeon Nehalem-EX will be the heart of Intelligent and high end Intel Server Platforms. They will provide countless technical advancements and it will boost enterprise computing to great extent.
Nehalem will be having eight cores inside a single chip supporting 16 threads and 24MB cache.
Few of the features of Xeon Processor are as follows.
Intel Nehalem Architecture built on Intel's unique 45nm high-k metal gate technology process
Up to 8 cores per processor
Up to 16 threads per processor with Intel® Hyper-threading
Scalability up to eight sockets via Quick Path Interconnects and greater with third-party node controllers
QuickPath Architecture with four high-bandwidth links
24MB of shared cache
Integrated memory controllers
Intel Turbo Boost Technology
Intel scalable memory buffer and scalable memory interconnects
Up to 9x the memory bandwidth of previous generation
Support for up to 16 memory slots per processor socket
Advanced RAS capabilities including MCA Recovery
2.3 billion transistors
Video Preview:
Chvrolet Camaro Transformers Special Edition:
With the great success of the movie Transformers II , chvrolet pushed out the Transformers Special Edition for the fans of the movie. Car is expected to be released in 2010. This is the fifth generation of the chvrolet camaro.
It is powered by LS3 6.2L V8 producing 318 kW when it is combined with 6 speed manual. When it is combined with 6 speed automatic the L99 V8 producing 300 kW is installed. Its production began in March 2009 as a 2010 model.
Picture Preview:
I guess its enough of technology world now its time for some fun stuff expected to be released in 2010. Lets see them.
Resident Evil After:life :
Mill jovovich will reprise her signature role as Alice in this fourth release of the video game based movie which takes off from where Resident Evil Extension ended in Japan.
Its release date is 27 August 2010.
Tag line: She is back and She's bringing a few of her friends.
Now lets turn towards the world of video gaming because i know the list is not complete without the inclusion of gaming industry news.
Super Mario Galaxy 2 (Nintendo Wii) :
Super mario galaxy 2 is upcoming video game in development stages for Nintendo Wii console. It is the next version of super mario galaxy. Its game play is similar to that of the previous version but the focus is on 3D planets of different sizes and landscapes. Bee suit power up will be available. Mario will be riding a bipedal dinosaur named Yoshi and there will be lot of fun playing such a nice and legandary game.
Grand Theft Auto (The ballad of Gay Tony) rumored(PS3):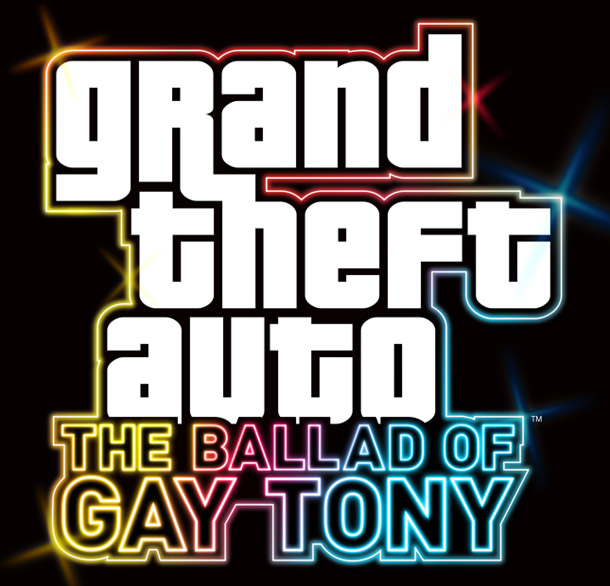 Gamespy is claiming that Rockstar has confirmed that a new game of GTA series is under development stages. We all have played GTA vice city and San Andries which were quite good. So Rockstar knows that their most paying game is GTA and not any other game. It is expected that the game will be ready in the next year october or so.
StarCraft II:
Star Craft is no doubt one of the best games , so it is not a surprise that the real time strategy fans were not happy when Star Craft II was announced. Blizzard has improved the graphics and increased the units but left the huge all out battles unchanged . T0o often game developers try to rebuild video games but why do they rebuild perfection?

Star Craft 2 - Cinematic Preview - Click here for more home videos
StumbleUpon | Digg | Reddit | Tweet | Facebook | Technorati | Delicious | Ping.fm | Slashdot