Yes if you are a blogger, then here is a list of top 10 wordpress plugins which you should use for your blog. Some of these plugins are not free in a sense that somehow their owners want a linkback to their blog/site from your blog. Obviously if anyone have created a plugin then he/she did this for a cause, most of these causes result in a linkback to the owner's blog/site which will obviously help in increasing the PR [PageRank] of the site. Sometimes you dont even have an option to remove the link unless you know how to remove the link from the plugin PHP file.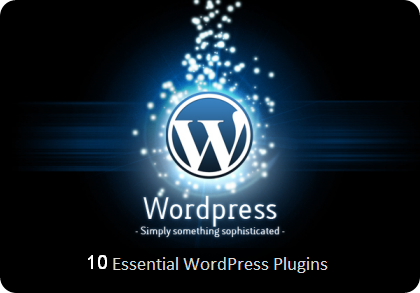 Here is a list of top 10 plugins, you can see their demo on Techtoggle itself.
All in One SEO Pack

Automatic Search Engine Optimization (SEO) out of the box for your wordpress blog. This plugin is streamlined for some best practices for Wordpress SEO. While it gives you many options the defaults reflect the settings I recommend using.

Google XML Sitemaps

This plugin generates a XML-Sitemap compliant sitemap of your WordPress blog. This format is supported by Ask.com, Google, YAHOO and MSN Search.

Note: The XML-Sitemap format was introduced in 2005 by Google and adopted in 2006 by YAHOO, MSN Search and Ask.com so thats why it's often called "Google Sitemaps".

Akismet

Akismet checks your comments against the Akismet web service to see if they look like spam or not. You need a WordPress.com API key to use it. You can review the spam it catches under "Comments."

Global Translator

Automatically translates a blog in 41 different languages by wrapping four different online translation engines (Google Translation Engine, Babelfish Translation Engine, FreeTranslations.com, Promt).

Recent Comment Avatars

Add avatars to your recent comments sidebar widget.

WP-Polls

Adds an AJAX poll system to your WordPress blog. You can easily include a poll into your WordPress's blog post/page. WP-Polls is extremely customizable via templates and css styles and there are tons of options for you to choose to ensure that WP-Polls runs the way you wanted. It now supports multiple selection of answers.

WP-PostViews

Enables you to display how many times a post/page had been viewed. Modified by David Potter to include options for when and where to display view counts.

Yet Another Related Posts Plugin

Returns a list of related entries based on a unique algorithm for display on your blog and RSS feeds. A templating feature allows customization of the display.

Digg This O' Mine

"Digg This O' Mine" is a plugin that allows you to place the famous "Digg This" button at the end of your posts, pages, or anywhere at your choice. While it will run out of the box, it has several options that can be used to custom the button to fit your needs.

Twitter ReTweet

Twitter ReTweet provides a function that displays a ReTweet link which gives visitors the ability to ReTweet the current post; supports custom URLs (perfect for Google Analytics Campaign Tracking).