Share
Microsoft responded to its bitter rival Google, with the announcement that upcoming Office suite will be having  Office  Web Apps. It simply means that using web apps people will be able to create, edit , save and share their personal documents on the web just like Google Docs. Google Docs provide all these features and lot more plugins or utilities for that purpose which is being used by millions of users through out the globe.  To compete with Google, Microsoft further announced that web apps will be available for free to all the Live users.
Office Web Apps will be available on top of office Sharepoint or windows live spaces. It will work fine with Firefox, Internet Explorer and Safari. Notice that Google chrome is not mentioned in that list by the sources.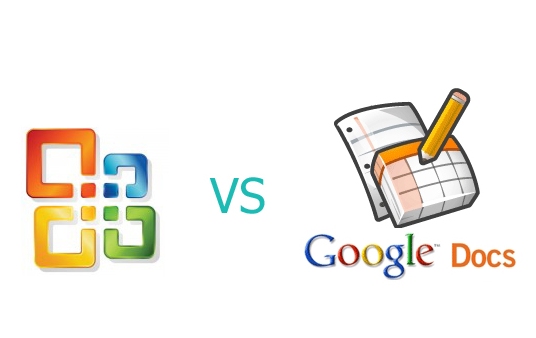 Features Comparison:
Like most online applications, web apps are build to run from a cloud in a user web browser.
As Google Docs is quite compatible with most of the web browsers,  Web Apps will be optimized to work best with Internet Explorer. but they need to insure that it works well with Firefox and Google Chrome as they are becoming the main stream web browsers.
Office web apps will be the light weighted version of office suite containing Word, Powerpoint, Excel and OneNote. OneNote will help Microsoft in competing with EverNote, which  has been a revolution in online note taking.
One huge benefit with Microsoft web apps is that it is quite compatible with the enterprise office suite so users can work on the web and then save their document to use it offline. This feature will be available to Google Docs users only when Google Chrome OS will be available.
On the other hand Google is establishing itself fearlessly with regular updates to Google Docs and providing lot of powerful features to its users.
Google Docs Features:
Google Docs contains lot of rich features which gives Web apps team a great challenge. Some highlighted features are as follows.
DOCX Import:
The best and most important feature is that Docs are now supporting .DOCX extensions which is the used by most of the people. So users can import Word 2007 or later documents to their online Docs.  (Details Here)
New publish dialog for Spreadsheets:
This new improved dialog helps its users to publish their spread sheets in different formats. Using this users can get html snippets, pdfs or published links to share with their friends , colleagues or family. (Details Here)
Themes for forms:
Users can apply different available themes to their newly created forms and surveys. (Details Here)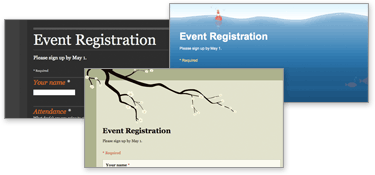 XLSX Import:
This is another important feature which helps users to import supporting cell data, formattting, colors, names, formulas and lot more from Excel 2007 documents. (Details Here)
Sheet Protection:
Owner of the sheet can choose to protect the sheet so that only the collaborators can edit the sheet with the permission of the owner. (Details Here)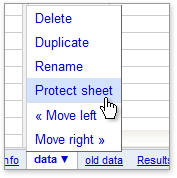 Other Features:
Docs also provide many other features which include google search integration,  treasures and dictionary support, auto save option, slide zooming, analytics tracking on spreadsheets, scientific notations, engineering functions, custom colors and lot more powerful features. (Details Here) .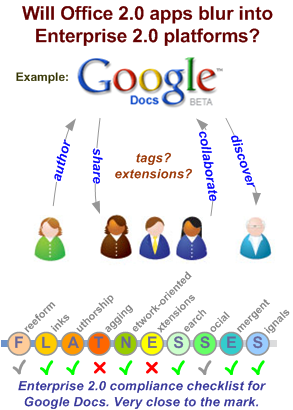 Office Web Apps Features:
Web apps will be made to work seamlessly with the desktop  clients, and the online storage space will be managed through Sky Drive. It is a probability that microsoft might introduce advertising to the online free service of the web apps.
Real Time Collaboration:
Developers are doing their best to insure that users of web apps can collaborate on any document with many users connected to it simultaneously. This feature will be very interesting as this is not seen by many people anywhere before. A rich text editor in the form of word or powerpoint and multiple users working on single document.
Behind the Firewall:
Microsoft has special offerings for enterprise use of the product.  First is that web apps will be available as part of Microsoft online services. Second offer will allow companies to host the web app on their own server on top of microsoft sharepoint. These are very attractive offers for companies which think that cloud applications are not meant for them.
Conclusion:
Clearly Google Docs stand strong at now because of its non stop service for few years and its rich useful features. Unfortunately there is nothing to test Office web apps currently but time will tell if web apps will be dominating the online market of document world.
Word:
Powerpoint: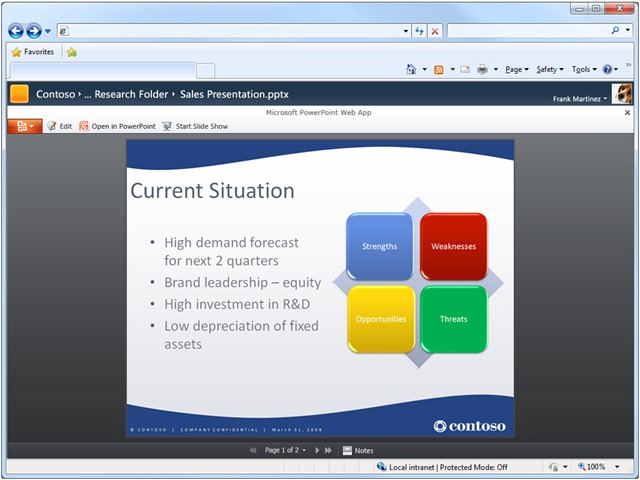 Excel: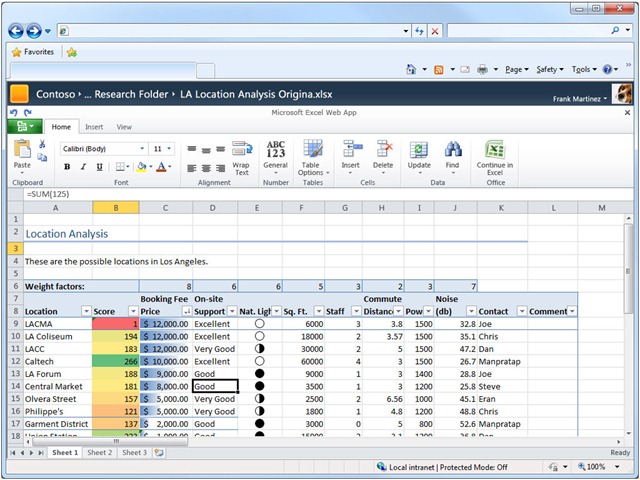 Onenote: