Share
For all those who love iPhone,  here is a perfect gift for them. iPhone soaps are now available with realistic looks and vanilla scents which provide the flavour of both iPhone and soap. see the pictures from here, courtesy  mashable.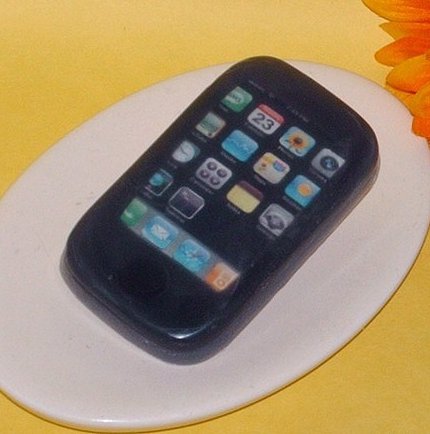 The soap is apparently just like iPhone in shape and colour. It has flat screen and icons in it as well, and also a button at the bottom. Creaters of the soap claim that it is one of their coolest products and many people will like this soap.
palm pre and blackberry versions of the soap are also available.