Share
Yes, thats true. Who would have thought 10 years ago that there will be a digital camera with a built in projector? But, thanks to technology, like so many other incredible inventions, we are soon going to have the worlds first compact digital camera with a built in projector.
Nikon has recently announced that the Coolpix S1000pj will be the first ever digital cam that will have a projector in built. Some other cool features of the camera are 12.1 megapixel sensor and a 5x wide-angle zoom lens. In Addition to that , the S1000pj projects images up to 40 inches in size with a VGA resolution and a maximum distance of 2 meters. The camera is supplied with a remote control and stand for ease of use.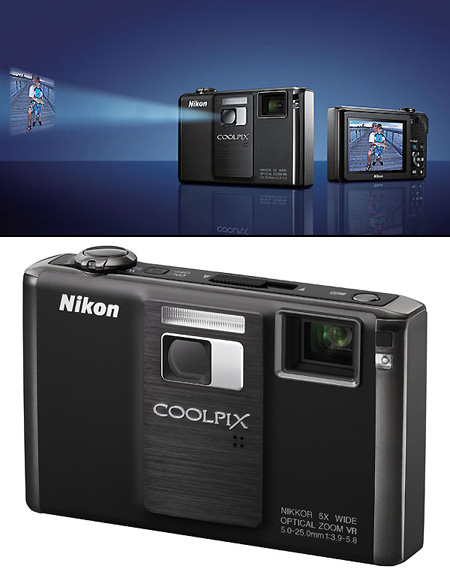 Mark Pekelharing, Product Line Manager Consumer Products at Nikon says: "The launch of our unique COOLPIX projector camera is exciting for gadget and photo lovers everywhere – and another first for Nikon with a compact digital camera that can project images. People can't help but be blown away by such a beautifully crafted device. It's packed with everything you need to take amazing photos so easily as well as to show your pictures; a great screen and amazing projector. Sharing photos and videos has never been so easy – or so fun."
If you've ever wanted to share your photos or videos at a party or relive a day's memories while on your travels, then now you can with one-touch projection on the COOLPIX S1000pj. The built-in projector easily projects an image size from approximately 5 inches up to 40 inches. A supplied remote control means that you can wirelessly operate both the projector and usual camera functions, and a simple projection stand is supplied for optimal viewing wherever you are.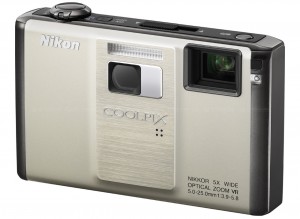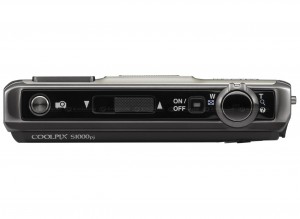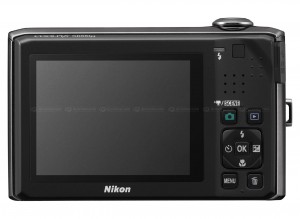 You can now store your images safely and securely using Nikon's my Picturetown, a free online digital photo storage and sharing service. Easily share photo memories with friends and organise precious memories into online collections. You get 2GB of space free to use for storing thousands of memories and you can upgrade your membership to Gold Account at any time if you need to store more pictures.
Some other features:
2.7-inch high-resolution LCD monitor with anti-reflection coated cover
16 handy scene modes for optimised shooting in various settings
D-Lighting
Active Zoom
Auto Sort and Favorite Pictures functions
Four movie modes with sound
Time zone function for easy setting of multiple locations
Approx. 36 MB of internal memory
Hi-Speed USB connectivity
According to the company, the price of the device will be around $430 and it will hit the market in mid September.
Do watch this video: