Yup, i found this useful utility known as "AskVG Bootable USB" through which you can easily install Windows 7, latest OS client released by Microsoft. This app is developed by a reader at AskVG.com through which one can create bootable USB sticks for Windows Vista, Server 2008 or 7. I hope this program would be of great help if your CD/DVD drive is not working properly.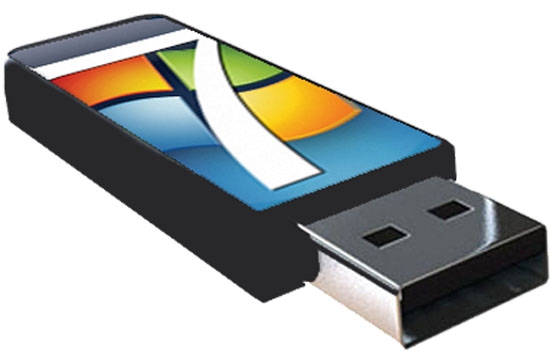 This app is portable, so there is no need to install. All you need is a 4 GB flash drive and an ISO image of Windows OS. If you have a DVD, then you may use it instead of an ISO image.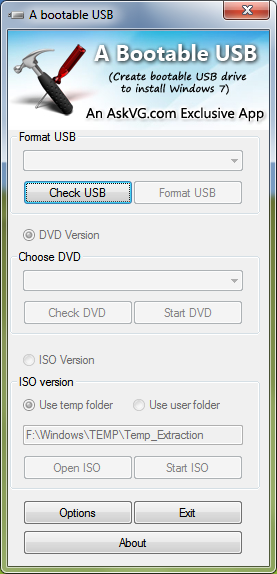 Plugin your USB stick in your system.
Click on Format USB button.
Choose either DVD or ISO version.
Click Start ISO to create bootable USB stick.
Click here to download this small App.
StumbleUpon | Digg | Reddit | Tweet | Facebook | Technorati | Delicious | Ping.fm | Slashdot