Well my last post on how to check PageRank stuff in Google Chrome was bit not user friendly. This time let me get it simple to you. Just Drag this LINK to your Chrome/Firefox/IE bookmarks toolbar and click on it whenever you want to see the SEO details of the website you are browsing.
After dragging:

You can simply rename the bookmark later if you want. Right click on the bookmark and choose edit. Then you may change the "name" field as shown in the screenshot.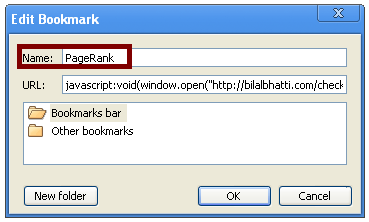 Previous Version:

New Version: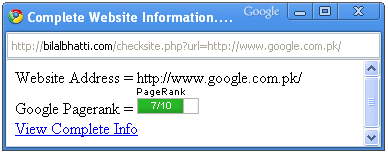 After clicking the complete info: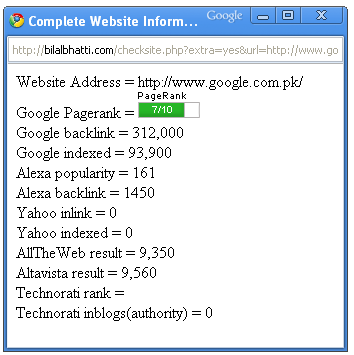 Please do comment if you have any suggestion. Thankyou.
StumbleUpon | Digg | Reddit | Tweet | Facebook | Technorati | Delicious | Ping.fm | Slashdot