Well, simply its a portable uTorrent which have got many advantages. From this software you can resume your download any where and when ever you want. Just copy and install it on your USB Drive and enjoy the pleasure of being machine independent.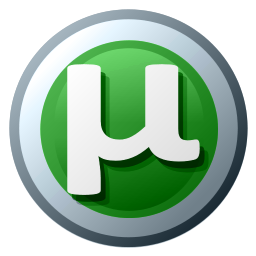 Working:
Copy "uTorrent 1.8 Portable" in your flash drive. Once copied the very first question that comes into your mind is where your downloads go?
Your files will be downloaded to:
uTorent folderData%drive_C%utorrentDownloads
In this way you can download files in the your flash drive.
How to update from previous versions?
If you are using previous versions of my portable uTorrents (1.76 or 1.77) you can easily replace the "uTorrent.exe" with the new one and you can yet resume all your previous downloads.
Some known bugs (Old Versions):
The open folder does not work on a file in the download list.
No file association comparing the stand alone version.
If the Data folder is deleted the message of uTorrent will appear that is fake!
What is new in 1.8 portable:
The data folder will be automatically created if it is not present.
There is no temp directory for downloads anymore because it takes many time to move the downloaded file to another directory especially on USB  flash drive.
The torrents categorized better that before.
And many minor bugs fixed.
StumbleUpon | Digg | Reddit | Tweet | Facebook | Technorati | Delicious | Ping.fm | Slashdot