Share
Managing Music, Movies and files on your iPod  could be a problem if you are on the move and don't have the machine on which you have iTunes installed. There are also features you would like iTunes to include but it does not have them. This is where a client software that can be easily installed on a Windows machine comes in: iPod Magic is the perfect match of file manager for your iPod as well as a back up tool which makes sure you do not lose a bit of data from your iPod.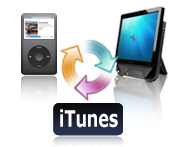 Unlike other commonly available tools, iPod Magic is a professionally designed software client for Converting movies and music to iPod specific format, transferring those converted files to your iPod and also doing backup of your important data or complete data backup of your iPod. It's simply amazing.
Video Converter:
This is not an ordinary converter. To stay ahead of the curve, the team at Xilisoft managed to make use of GPUs massive compute power to accelerate the process of converting movies to iPod specific format with NVIDIA CUDA acceleration. If you have a CUDA capable GPU installed on your machine that converting a full HD movie which usually took up to 30 minutes to convert now only takes less then 6 minutes! That is 500% fast conversion! We are pretty much sure no other iPod video converter provides this. Here's how it is done: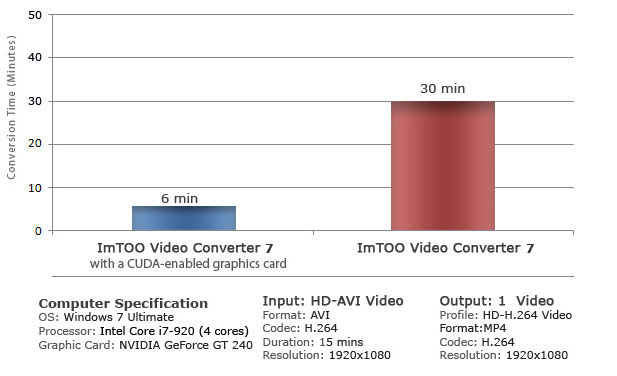 Video conversion performance is simply awesome! If you want to see if your Graphics card is supported for this speed-up kin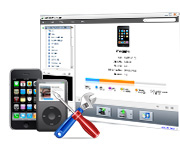 dly check it out at the list provided by Xilisoft.
With iPod Magic, you can also use your iPod as a portable hard disk since you can transfer any kind of file to it, take the file around and use iPod Magic wherever it's installed to retrieve the stored files from your iPod. In simple terms, it adds the USB memory stick feature to your iPod.
Creating and Managing Photo Albums
Just like iTunes, iPod Magic also provides you the feature to bundle photos into separate albums which can then be synced to your iPod or iTunes.
Supported iOS and iTunes version
iPod Magic supports every iOS released including iOS 4.1 and all earlier as well as the latest iTunes 10 and of course, all the previous versions.
Supported iDevices
iPod touch 2G/3G and iPod touch 4
iPhone 3G/3GS/4
If you want to see more information regarding the features, do check the iPod Magic page.