Yesterday i installed Internet Download Manager [IDM], one of the most leading download managers these days. When i installed, it asked for registeration key, after surfing many crack websites i atlast found and activared the crack of IDM. After 5 mins or so i recieved a dialog box on screen saying "YOUR KEY FOR IDM HAS BEEN BLACKLISTED".
So for registering and getting the full version, i blocked the very own webite of Internet Download Manager [http://www.internetdownloadmanager.com]:D, so that IDM may not able to check my serial key online. And this trick worked very well.
Here is the complete step by step procedure for it:
First of all download IDM+Crack.
Now disconnect your internet.
Install IDM on its default location [C:Program FilesInternet Download Manager]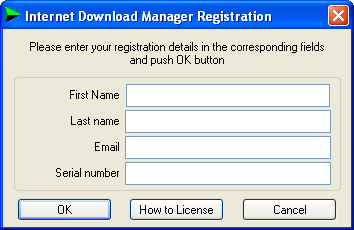 Copy Patch.exe in installed directory
Run Patch.exe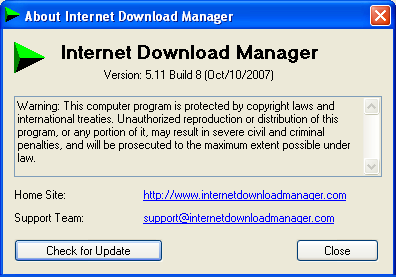 Now here comes the tricky part, to block IDM from cheking the serial online, follow the post. I am redirecting to you because you may find it useful for blocking anywebsite from your computer either for child safety or either stopping any software from checking its registeration details online.
StumbleUpon | Digg | Reddit | Tweet | Facebook | Technorati | Delicious | Ping.fm | Slashdot